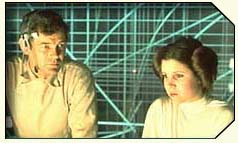 You can contact Tatooine Toyland by fax, e-mail, or snail mail.


Our Commitment to Excellence


Tatooine Toyland is committed to a sound work ethic and to continually developing better ways to serve you. Your continued understanding is appreciated.



E-mail Communication





Tatooine Toyland appreciates receiving your questions, thoughts, and concerns via e-mail. Please know that we make every effort to respond to every reasonable e-mail we receive. However, in an effort to be wise stewards of that which we have been given, we cannot guarantee a reply to every e-mail.



Response Time





Due to the amount of e-mail inquiries we receive daily, the best way to contact us is by fax. Our office hours are Monday through Friday from 10 AM to 8 PM EST and Saturday from 10 AM to 4 PM EST.

Thank you for visiting Tatooine Toyland, and please tell your friends and family about us. We hope you enjoyed this website and that you will come back again!